Meet the Team at South Mountain Dental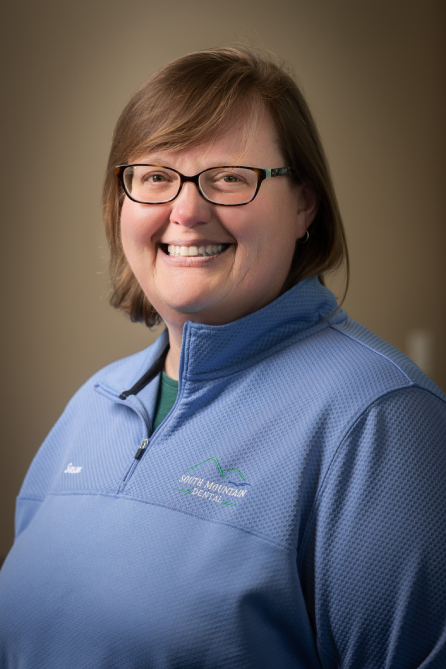 Susan J. Williams

Office Manager
Susan has managed South Mountain Dental for 20 years, handling everything from scheduling patients to coordinating insurance benefits to answering questions from our patients. She believes that our patients' needs come first and looks forward to seeing them every day!
When not at work, Susan enjoys spending time outdoors or working in her woodshop, building furniture and garden structures for her wife's many gardens.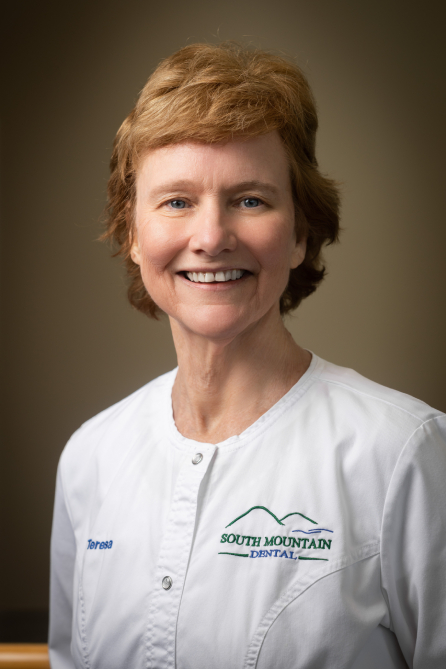 Teresa Film
Teresa Film wears many hats in the office. She can be seen answering the phone, working on back office projects, taking x-rays or assisting Dr. Film. Her favorite job is handing a patient a mirror and seeing them admire their new smile! Everyday, she sees Dr. Film restore impossible teeth and make them as good as new. She feels good knowing that each patient gets the best care.
At home, Teresa has three cats that are always demanding more food! She enjoys her e-bike and tours all over Middletown and Pleasant Valley. In the summer, her favorite adventure is tubing Antietam Creek and stopping at Nutter's Ice Cream. She has a business degree and is x-ray certified.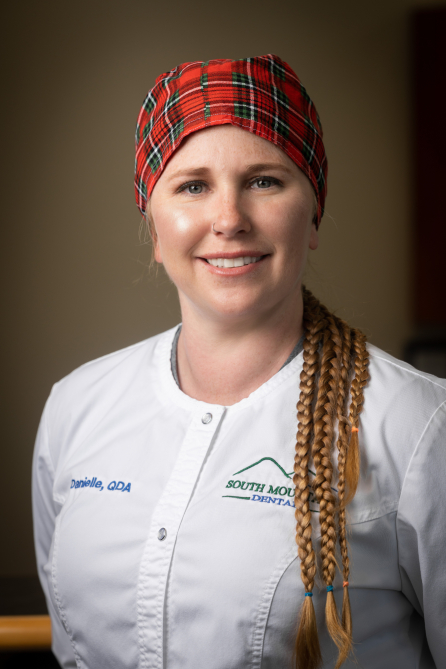 Danielle Summers

Dental Assistant
Danielle has been assisting Dr. Film for 20 years. She started when the office was Myersville Dental and then moved with the office to Boonsboro as it became South Mountain Dental in 2015.
She was born and raised in the Middletown Valley and has been a part of the local farming community her whole life. Danielle and her sister run Harmony Springs Farm, raising pastured chicken and pork and selling their products online and at local farmers' markets. Besides farming, Danielle enjoys staying active, hiking, running races, and lifting weights.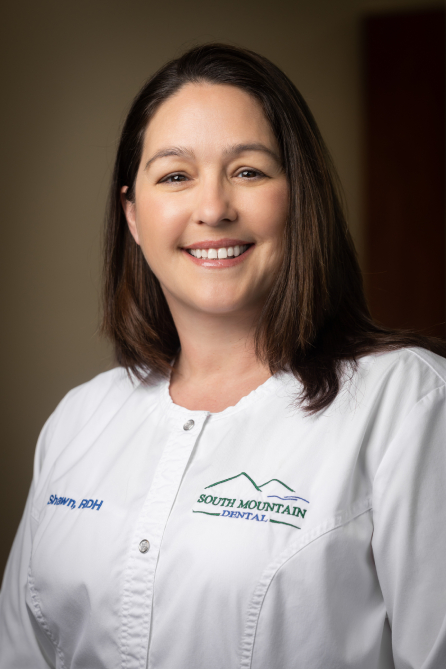 Shawn Reasner

Dental Hygienist
Shawn graduated from Hagerstown Community College's Dental Hygiene program, where she received the Dental Hygiene Leadership Award. She was a member of Phi Theta Kappa and remained on the Dean's List throughout her 3 years at HCC.

Prior to receiving her hygiene degree, she worked as a dental assistant for 7 years. Shawn's goals are to educate each patient on the importance of excellent oral hygiene and to ensure that every visit is comfortable and stress free.

In her free time, Shawn enjoys spending time with her grandbaby and family, cooking, and gardening. She is excited to meet you and brighten your smile with her gentle but thorough approach.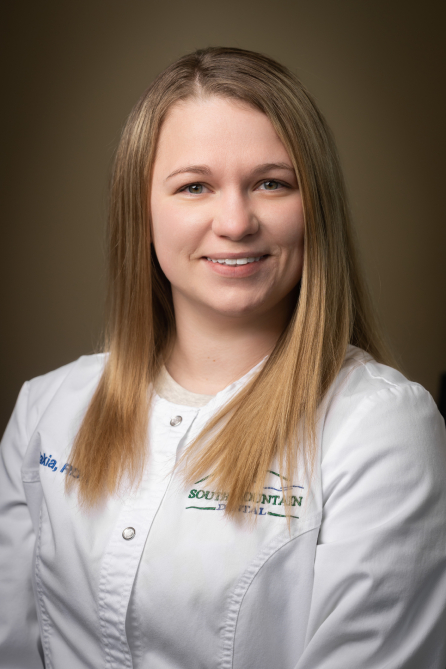 Nakia Weaver -

Dental Hygienist
Nakia graduated from Hagerstown Community College's Dental Hygiene program, where she was a member of Phi Theta Kappa. After graduation, Nakia gained valuable experience in pediatric dentistry working at a pediatric office before joining South Mountain Dental. She remains passionate about pediatric dentistry and caring for her pediatric patients. In 2018, Nakia joined South Mountain Dental. She is committed to providing quality care while focusing on patient comfort.
Outside of the office, Nakia spends time with her husband, their daughters, Parker and Jemma, and their dogs. She enjoys reading books and binge watching a good series on Netflix!