Meet Kenneth A. Film, DDS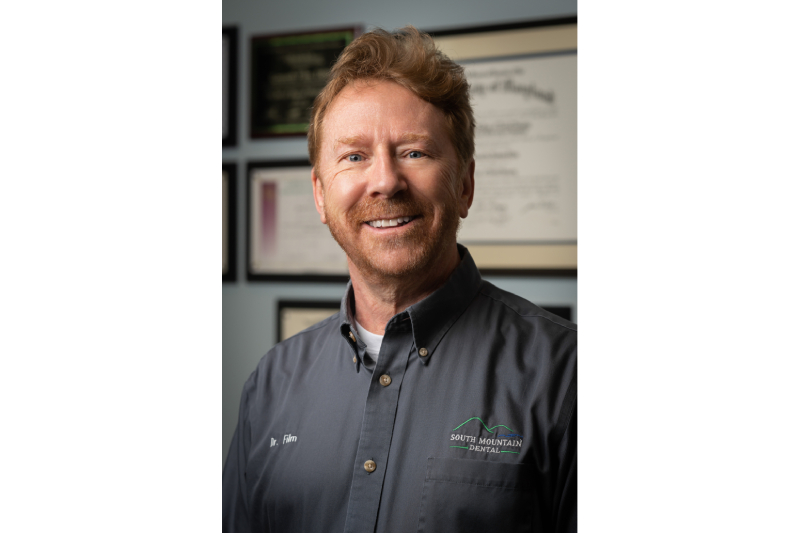 Changing lives one smile at a time. Dr. Kenneth Film loves being a dentist and takes a personal interest in his patients' lives. "I often have patients who haven't been to the dentist for years. They always appreciate my down-to-earth and non-judgmental approach. Patients trust us because we take the time to listen to their needs and explain their options." Each patient is unique so Dr. Film sees one patient at a time, providing honest, high-quality dentistry in a calm, gently, and pain-free manner.
Dr. Film was born and raised in Maryland. He graduated from the University of Maryland, Baltimore College of Dental Surgery in 1988. Five years later, he opened his own dental practice in Myersville, MD. In 2015, to better serve his patients, he moved his practice to Boonsboro and renamed it South Mountain Dental. Dr. Film has focused training in dental restorations, implants, dentures, and sleep apnea.
Outside of the office, he has an avid interest in motorcycles and enjoys going on e-bike rides and hiking with his wife.